RQMIS Insight: Q1 Productions' EU Med Dev Conference 2019
What an amazing event put on by Q1 Productions this past week in Frankfurt, Germany! The conference focused on post-market clinical evaluation planning in light of the new EU Medical Device Regulations (MDR) that go into effect this coming May. The two day conference provided plenty of educational and thought-provoking talks as well as an opportunity to network with professionals from all over the world, with Business Development Manager Arielle Atwood and EU Representative/Consultant Maria Duguine manning the exhibition booth!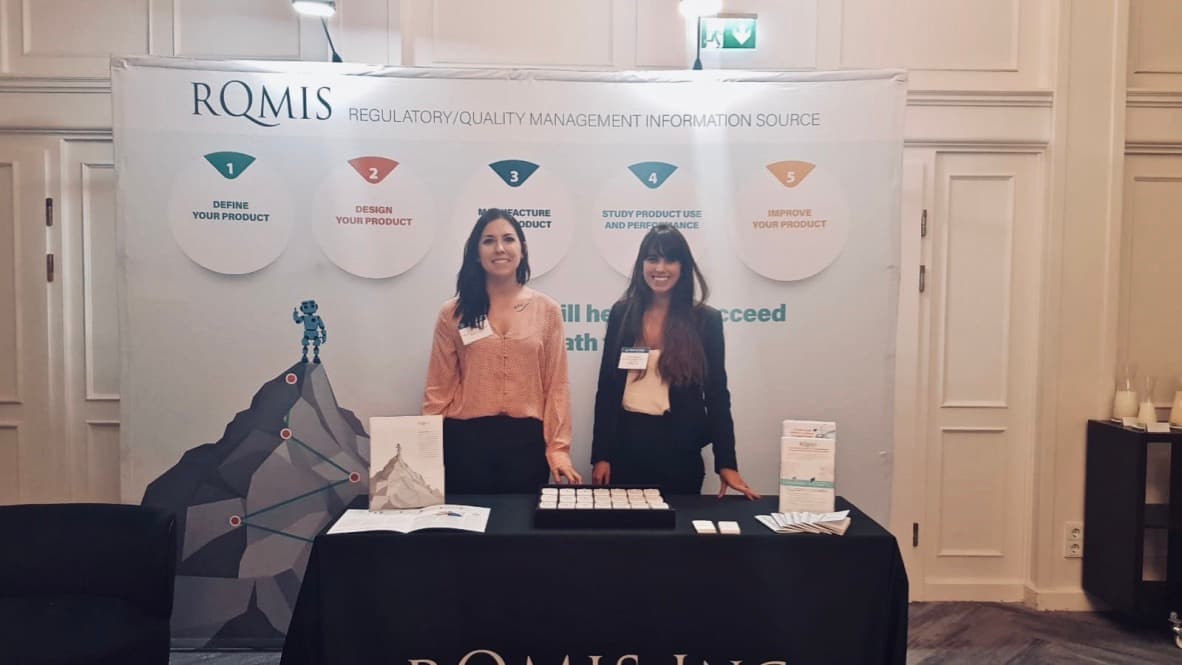 One of our favorites from the event was the "Notified Bodies' Interpretation of MDR Compliant Post-Market Requirements" panel, moderated by Basira Salehi of Biotronik. Hearing from the various speakers, including Notified Body representatives from TÜV, Dekra, and UL, certainly solidified the resounding sense of confusion we have been seeing with our clients here at RQMIS. It is clear that the various NBs each have their own interpretation of what "sufficient" clinical evidence means, so it is no wonder companies are having a hard time determining if they comply with the new regulations!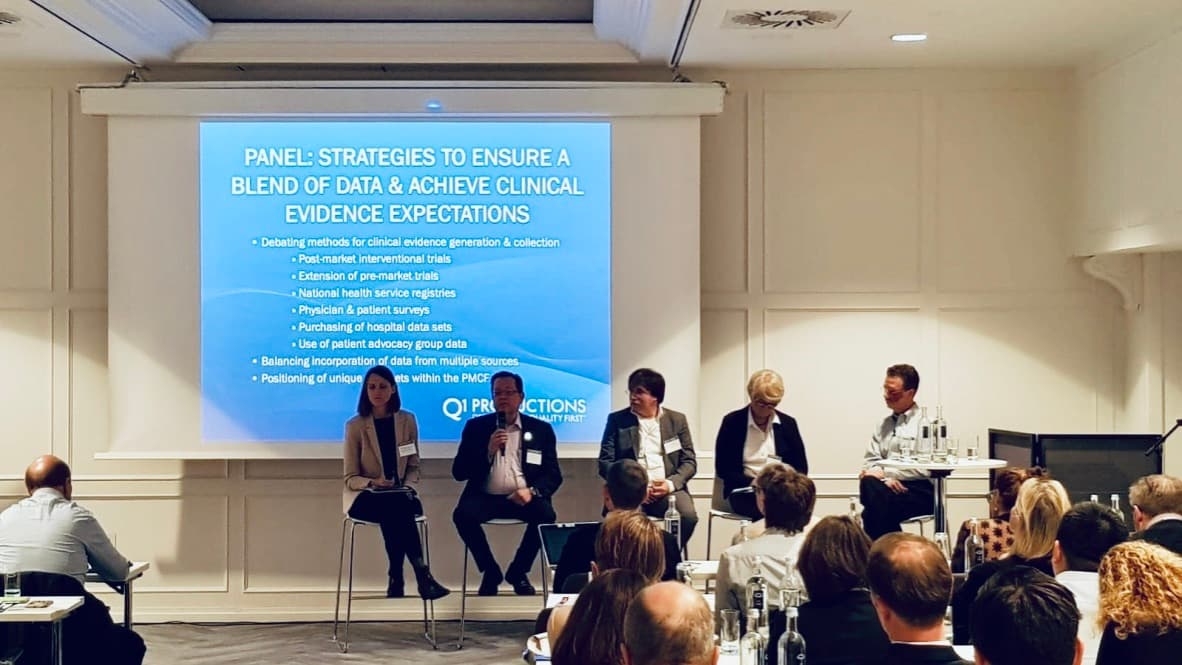 Our own Barry Sands, president and founder of RQMIS, moderated a panel on "Strategies to Ensure a Blend of Data & Achieve Clinical Evidence Expectations" and also presented a case study on "Clinical Evidence & PMCF Strategy" which seemed to stir up some interesting questions from the attendees. He specifically highlighted our company's experience with orthopaedic implantables, of which we have a broad range of experience.
We walked away from this conference with a new vigor to make sure our existing and future clients feel confident in understanding the new EU MDR, and know that RQMIS is here to guarantee that their company will comply once the law goes into effect.
For more information about Q1 Productions' events, visit Q1Productions.com