The UMass Medical Device Development Center (M2D2) is a unique program "offering inventors and executives easy, affordable, and coordinated access to world-class researchers and resources at the UMass Lowell and the UMass Medical School campuses of the University of Massachusetts." It gives startups the rare opportunity to scale up their businesses with access to things like technical development, mentorship, networking, facilities and lab space, business development and more.
In Massachusetts we have something called the "Life Sciences Corridor" - home to five major cities that make up the largest cluster of Life Science and Biotech companies in the world. Boston, Braintree, Somerville, Quincy and Cambridge are home to over 450 companies within the Life Science Industry Cluster. Part of M2D2's mission is to contribute to economic development in the local community by supporting startups in the early stages of development, and there is no better place for companies to get their start than in the Commonwealth of Massachusetts.

RQMIS is proud to support M2D2's mission by offering our consulting services to these companies who may be struggling to navigate the regulatory landscape. As we all know, it is absolutely critical to have a solid plan in place when trying to launch a new business. For medical products, it is even more crucial to know what regulatory pathway to take - especially if they want buy-in from investors. RQMIS President Barry Sands regularly hosts office hours at the M2D2 Innovation Lab, where he is available to meet with these start-up companies and offer some insight into how they should move forward with their regulatory strategy.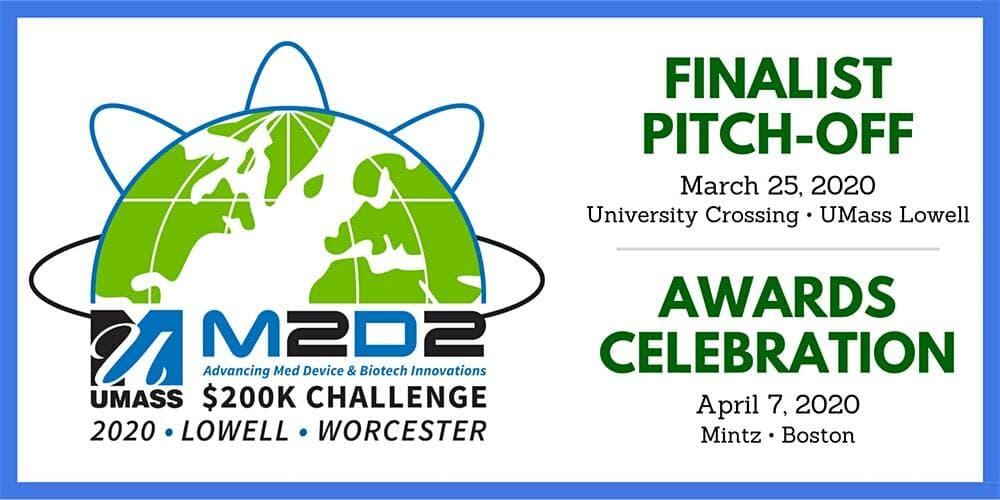 One of the many exciting events put on by M2D2 every year is their $200K Challenge. The $200K Challenge is an annual start-up competition focused on identifying and rewarding disruptive companies in the medical technology and biotechnology industries. Every year they receive scores of entries from entrepreneurs worldwide. This year, up to twenty finalists will become eligible to win a share of a $200,000 purse of sponsor-provided, in-kind services. These services include lab and office space, engineering, product development, legal, regulatory, clinical and business services. Past winners have been empowered to bring their innovations to life - and to market.
As a sponsor of the program, RQMIS will be involved in selecting the twenty finalists as well as the final winner. Keep an eye on our social media accounts on March 4th to see who gets selected for a chance at the $200K!
--